Better SEO strategy for 2021
Did you know that 89% of B2B companies search on Google before closing a deal?
Meaning that companies find potential suppliers mostly through SEO and not through word of mouth or reading offline industry publications. Despite that, most businesses still do not invest enough or haven't mastered SEO as an acquisition channel.
In 2021, building backlinks for SEO doesn't guarantee that your website rankings are going to go up.
Why building backlinks in 2021 may not be the best idea and what we should do instead? There's nothing wrong with building backlinks, and no one should stop building backlinks, but if the budget is limited and you don't have much time, there's something else that can be done to drive SEO in the short run. Depending on the niche and the location of your business for smaller newer websites, it takes a lot of time for link building to really make an impact and work. Website traffic can really do well in the early days without building tons of links, or building just a few of them and getting them gradually over time. Especially if your business is in the niches that aren't that competitive.
Don't Build Backlinks. Instead of doing link building, work on creating high-quality content. Even if the new SEO content will be posted only once per month, the results could be visible in a few months. To rank faster, there is a technique to be used – topic clusters. When writing content, it is based on specific keywords. Run an SEO tool (see our favorite list of SEO tools below), e.g. semrush.com, and break down all the keywords that you can rank for, that will give an idea of relevant keywords to use. Then the content should be created using all these keywords that are relevant to the business. Take those keywords and create a blog article on them. Some of the keywords don't fit well together. For the ones that don't want to fit well together, write separate articles around them, and ideally around the same topic.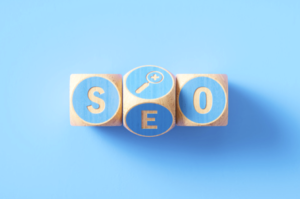 SEO Topic Clusters
Let's say I'm writing a guide to SEO. I can go after, the beginner's guide to SEO. Then I would talk about on-page SEO, which is related, but that could be a whole separate article. Then I can talk about link building. Then I could talk about page speed and how that impacts SEO, and that could be a separate article when it comes to optimizing your load time. Then I can talk about Google's AMP (accelerated mobile pages for mobile devices) framework, they can load faster for mobile users when doing a search on Google – and currently, Google prioritizes mobile experience for SEO ranking.
SEO Keyword Research and Insights
The point is, instead of doing link building, especially in the early days, write content –  going to be better off. Because when we go out there and try to build links, we don't have many, especially if the website is new. Or if the website doesn't have much value due to lack of content. If the visitors don't perceive value, they're not going to want to naturally link to the website and emailing all those people trying to convince them to link to the website, it's a lot of work and the results are going to be slim to none.
On the flip side, investing in writing relevant, engaging content will help rank the website faster. Using this flow on semrush.com or Google Keywords Planner when doing keyword research, you will find that some keywords like "credit cards" are super competitive. It's really hard to rank for these terms. At the same time, the same Keyword Research, analyze your site on-page SEO, your backlinks, your history, and it takes all that into account, and provides insights on what the website can potentially rank on page one for, or what the website can rank for today. In the short term, the best possibilities to rank for, when it comes to SEO are by focusing on running high-quality content.
Another step to keep in mind when writing these pieces of SEO content that you could rank for is doing a search on those researched SEO keywords on Google. Look at all the websites in the top 10:
what are they doing so amazing?
what are they missing?
what could they be doing better?
What are they including?
That'll give an idea of how to write better content. We also need to analyze pages 4, 5, and 6 of Google and look at the websites that are ranking. What are they not doing that the ones that are on page one are doing? That'll help make it concrete on what should be done, and will give better ideas of what needs to be written to beat the other ranking websites.
Google User Experience
Overall, It's not just about backlinks. Often, when doing a Google search, we think, this number one result should be there. Not because of their content, but because they have a million links. But the truth is, Google visitors shouldn't really care which website has more links when doing a Google search.
All end-user care about is, "I did a search, did a click, did it give me the solution to my search query, or my problem as quickly as possible in the most efficient way?" If Google returned a very relevant piece of content – great. If not, we click the back button, go to the next result. Google users don't really look at on-page code or keyword density, or backlinks, they look at did it solve your problem? That's user experience. We want to optimize for user experience when writing content. Put the user first, create amazing, relevant, engaging content first and it will help rank better and get more traffic. That's why investing in developing SEO optimized, unique and engaging content, instead of building SEO backlinks because will help create a really solid foundation. When starting, use less competitive keywords to build DA (domain authority) and start ranking sooner.
SEO and Paid Search
SEO and Paid Search (e.g. Google Ads) strategy should be built in close relationship to each other, better if it is done under the same management umbrella. The reason is that although SEO and Paid Search have different setups, timelines, budgets, they both provide traffic. SEO provides organic traffic, whereas Paid Search provides, well, the traffic that you pay for. But overall both have to drive relevant traffic and need to be considered, planned and executed in ensemble, to achieve maximum efficiency and avoid wasting the digital marketing budget. Plus they might be using similar assets for content promotion.
Short-term vs Long-term SEO
Initially focus the content around less competitive keywords to build the website DA (domain authority). When the website has acquired more SEO backlinks, we can start writing content on more competitive terms, and then the SEO will do even better.
Alternative and Free SEO Tools
There are many SEO tools out there. It can be overwhelming, so let's review our favorite ones. When looking at very technical SEO auditing tools – there's a lot of them out there. It's only worth using the advanced tools if the website is huge with thousands of images, complex internal linking structures. It's not about looking at a hundred different reports or features.
Most of the time, you won't need to be running lots of crazy in-depth audits. You can do a lot for free within just the Ubersuggest, auto report. Now think about the ROI of your efforts. What's working best in your SEO? Don't spend time and money on all the tools and activities that aren't really yielding those results. So when you're looking at a lot of the tools out there, I'm not trying to point any names.
In this post, we are going to discuss SEO a few under-radar tools that could be very helpful to improve SEO rankings.
Google Analytics
For most of the day-to-day SEO management and optimization, we don't need many technical features. Instead, we need to focus on what's driving marketing ROI. With Google Analytics we can analyze the traffic data and look at what's driving the conversions, the goals, what content, what channels. Better focus more is more helpful than wasting time looking at 20 tools.
Google Search Console
Usually, the potential of Google Search Console is severely underestimated and people aren't checking it. It's free and available for everyone. Here's the trick how to use it. It helps discover SEO keywords to double down on. Here's how to use it. Go to the Google search console, see the pages that are getting traffic. Look for the keywords that the website is ranking for the bottom of page one, on page two, page three, and see if those keywords are being used within the content. If not, and if those keywords are relevant, integrate them, it'll boost the rankings for those terms. Double down on these SEO terms and expect to see improved results within 30 days.
Google Trends
Another favorite tool is Google Trends. It allows to explore new opportunities and find a lot of great keywords and categories to go after. Especially, what's trending, and what's going on an upward trend versus a downward trend because we want to go after more keywords and terms that are on an upward trend. These are the keywords to focus on when writing the SEO content, as well as building SEO backlinks when the website gains higher domain authority.
Click Flow
It's used to test SEO title tags and Meta descriptions. Click Flow is great because a lot of times we can boost rankings, not by building more links, but just by getting more clicks. If everyone does a Google search for a keyword like "dog shoes" and they click on the second result, instead of the first result, it tells Google that no one wants the first result. They prefer the second result, and they'll switch the rankings.
In other words, Click Flow helps test new title tags and meta descriptions, and results, traffic growth, often are visible in weeks, not months. Discover which pages on the site are already ranking in search, but earning a low share of user clicks. Write better, more enticing title tags and meta descriptions, then run split tests in ClickFlow to win more organic traffic.
We can also identify "Content Decay" and refresh old posts to win back SEO, organic traffic by looking at the pages on the website that have been declining in SEO traffic over time. The Content Decay report gives a ranked list of pages to refresh to win back traffic quickly.
Semrush
Semrush is not a simple SEO backlink checker, it provides SEO insights from keyword ideas to top pages by traffic, to backlink opportunities. Whenever doing keyword research in the keyword ideas report, it'll tell you all the keywords that you can rank page one on, based on your domain authority, your on-page SEO, and how long your site's been around. These are the keywords that define the content to rank for right now, in the next 30-60 days. SEO is a long game, but who doesn't want to see more short-term results.
The other feature important feature is the competitor analysis. Enter your domain name and the competitor's domain name, and it'll show all the keywords that they rank for our website doesn't rank for. And it'll also show all the keywords that we are ranking for, that they're also ranking for, and then we usually check out what are the keywords that the competitors are for that our website is not even targeting because that's a keyword gap. That's the opportunity.
Another great feature is the backlinks opportunity report. When doing link outreach, just hitting up sites and asking them to link back – the chances that they're going to link to our website are slim to none. But in the backlink opportunity report, it shows who links to the competitors. Therefore we can put it in our own domain name as well as a few competitors, and if someone's linking to three of the competitors, they most likely don't mind linking to other websites in the same industry niche. There's a great chance that they'll link back.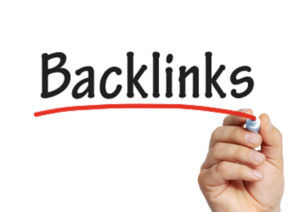 SpyFu
SpyFu is well known in the SEO game for its deep feature set, excellent reporting, and solid support for digital marketing and advertising. It might feel a bit complex for novices, but it remains an excellent pick for more advanced users.
The SEO tool offers a wide selection of keyword search and management features and draws a correlation with how much money a keyword is worth. The SEO platform also provides deeper SEO campaign management capabilities. It "oversees" integrated keyword research and rank tracking within a campaign allows to track multiple projects of grouped keywords plotted against SEO rank, traffic value, ROI, new and lost SEO backlinks, etc. Overall, My SpyFu Project Manager is an excellent tool of built-in, SEO-focused project management.
Why Choose New Digital Agency?
Finding the best digital agency is important for making the most of your budget and creating great results. If you aren't using the latest technology and digital methods to reach your target audience, you could get lost in the Google search output. Reach out to New Digital Agency today to begin growing your business and seeing digital success.
Check out other related topics: