When you set up Google Analytics, it collects important data with regards to your Google ads performance. However, your work is not done yet. While this tool is able to gather the data on your behalf, it is what you do with this data that truly matters. 
Google tracking with Pixel and other tools is something that is on everyone's mind. You want to be able determine if you are right on track with your conversion goals. But how do you analyze this data? What tools do you use to track your conversions?

Introduction to Facebook Pixel
When it comes to tracking and analyzing conversions, there are two tools that are often used by digital marketers: Google Analytics and Facebook Pixel. There is a lot of confusion among newbie users that they tend to confuse one for the other. However, there lies a huge difference between the two when it comes to how they measure success of your ads campaign.
First off, it's important to look at Facebook Pixel to get the confusion out of the way. Google tracking Pixel does not exist. Instead, this analytics tool is available only for Facebook users and campaigns. Specifically, you use this to track conversions and other important data of your Facebook Ads. 
It is important to note that Facebook employs different tracking methodologies than Google Analytics (more on this one). Therefore, it is surprising to a lot of digital marketers that the data between these two tools are completely different. 
The conversion and tracking methodology employed by Facebook is known as last-touch attribution. It specifically looks at the last action executed prior to the last click or impression of an ad prior to conversion that falls within the attribution window. The typical range for the attribution window on Facebook is about 28 days. 
Why does it matter where the conversion can be attributed to? It is crucial because it helps ad campaign managers to determine the pivotal feature that led to the conversion. They want to be able to pinpoint this exactly in order to make the appropriate changes to future ad campaigns. If certain factors influenced the conversion, then ad managers would want to optimize that in the future.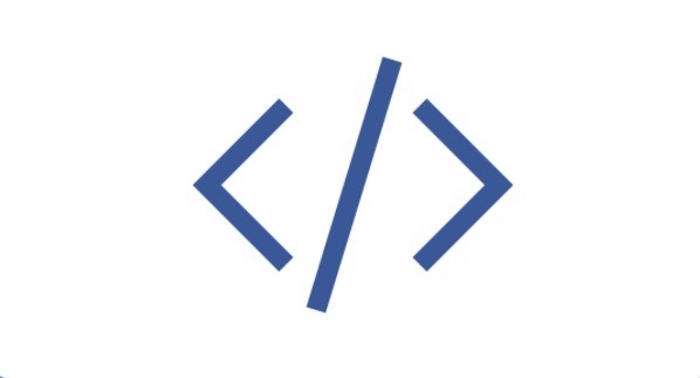 How Does Google Analytics Work?
Now that you understand how Facebook Pixel works, it is important to look at the most popular tool used for tracking conversions – Google Analytics. 
Configuring a Google Analytics account is an important step before you can begin tracking and monitoring. This process is easy to do and can be accomplished within a few simple steps. It is also free as long as you have a Google account.
Once your Google Analytics account is set up, you must set up the URL builder. This tool will allow you to set up a unique tracking URL for your ads. It will tag your URLs with custom campaign tracking parameters so it can be traced back and measured based on all activities involving that URL. 
The next step is to use that tracking URL. It will serve as your ad destination. Instead of your standard website URL, you can use the tracking URL. All clicks performed on the URL can now be tracked via Google Analytics. It will also report any actions taken through that URL, such as conversions. 
With your URL ready to be used, the next step will involve defining your goal. If you are an ecommerce business, you want to set your goal as being able to track the checkouts on your shopping cart. To do this, set a goal that will count the number of visits to your order confirmation page (which is shown only after a customer completes the order). 
To set up your goal, you can go to the Admin section on the navigation bar. Choose "View" and then "Goals". Select the "New Goal" option and then set up your goal. Follow the wizard to complete this setup. 
Once you complete setting the goal, the Google Analytics will track the performance of the URL based on the specified attributes. 

How to Optimize Performance with Google Analytics
The ability to track conversions is not the end goal. The data gathered through the reports is only a tool that you can use to determine ways in which you can improve your ad marketing campaign.
It is fine if you look at total conversions. However, you should not stop tracking continually over time. There are many opportunities that you can exploit to boost clicks and conversions. 
One example is to look at your ads performance across different devices. That way, you can design and perform A/B testing on your ads to see which ones can produce higher conversions. Specifically, you want to look at mobile ads and how they can impact your campaign's conversion rate.
Another way that you can optimize Google Analytics conversion is to reverse-engineer your conversion paths. You have to understand that users do not follow a one-way street leading to your website. They do so through multiple different patterns. 
For example, a PPC ad will bring customers directly to your website's landing page. On the other hand, organic traffic will have users browsing through multiple pages on your website before making a conversion. At the end of the day, the analytics report will give you the information you need to analyze patterns of your user's behavior. This will in turn enable you to predict their future behavior in terms of how they are converted. 
Google Analytics or Facebook Pixel?
There are certain pro's and con's with each of these conversion tracking tools. You need to start by educating yourself about the features of each tool so you can maximize the performance, while also achieving your conversion goals. 
If you want to focus your marketing budget on Google Ads, then you need to be familiar with Google Analytics. Studying the data from the Google Analytics report will provide valuable insights to help your campaign performance in the future. The beauty with this tool is that you can track not just conversions but also engagements and clicks on your website. You need to nurture the latter in order to eventually make them convert.