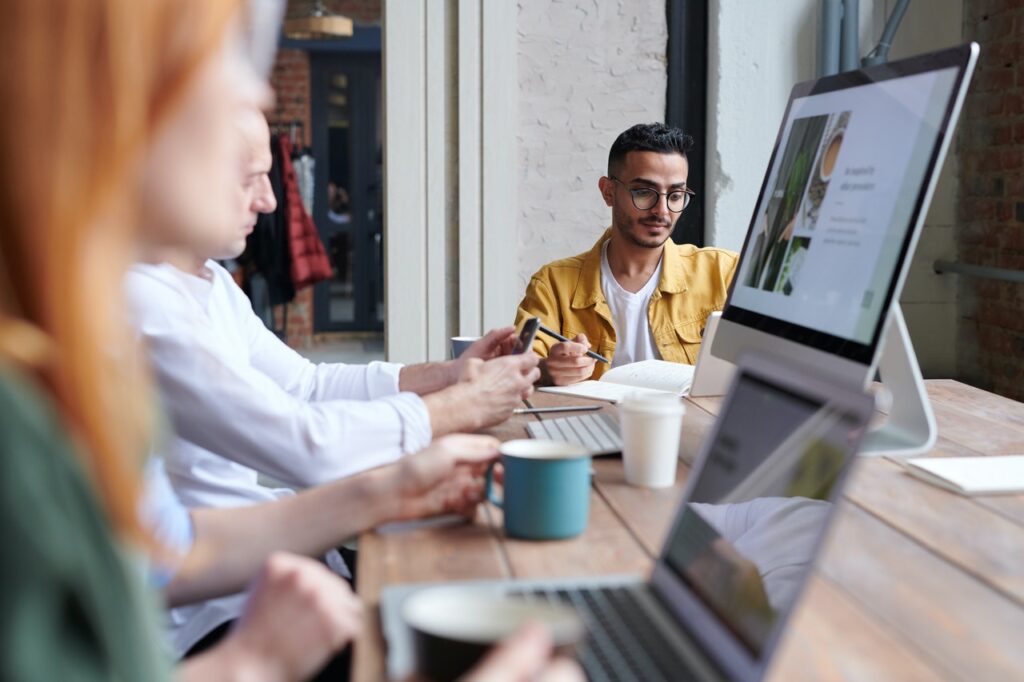 I'd bet you're wondering why a construction company needs search engine optimization (SEO). Well, the truth is that every business that sells products or services needs SEO. 
SEO refers to optimizing your website features so that search engines will find your site and rank it among search engine results pages (SERPs) when users are searching for something related to your business. 
For instance, the first page of the search results on anything you type in Google uses SEO to get those spots. Websites with poor SEO strategies often end up in later pages that users rarely visit. That's simply why you need SEO even when you're in the construction sector.
Here are some ways you can cultivate a strong SEO strategy for your construction business website:
1. Use the Right Keywords
Keywords are words that you insert on your website that search engines pick up and match with related user searches. Often these keywords are exactly what users type into Google when searching for a company or a business like yours. 
The most specific keywords are long-tail keywords, phrases made up of two or more words, and precisely match user searches. The best way to find the right keywords is by pretending you're the customer and thinking about what phrases you would use if you're looking for a business like yours. 
For instance, if you're based in Alberta, you can use the keyword Alberta construction company or something like that. You want to include these keywords many times on your site, but don't overdo it to the point that it seems unnatural.
2. Prioritize Content
To improve your local search rankings, you need to constantly publish fresh, relevant, and engaging content with location-specific keywords. You can achieve this with regular posts on your blog and highlighting local news related to your business sector. Moreover, you can also highlight case studies and employee success stories for additional content.
3. Post Videos
Search engines prefer video content simply because internet users love it. Videos are usually shared more than links and text posts, especially on social media sites like Facebook. Moreover, video content is effective in driving engagement, encouraging comments and interactions more than plain text.
4. Optimize Your Website for Mobile Use
Almost everyone is glued to their phones more than they are glued to any other device. That's why your website must also be optimized for mobile use. People enter most local searches on their phones, so make sure that your site is clear and readable on a mobile screen if you want to gain customers.
Moreover, you should also provide your business contact information and location, with the latter critical for customers to find your store physically and on Google maps. Your site should be easy to navigate and understandable, so customers aren't hassled.
Conclusion
These are only some of the many reasons why all businesses, even construction companies, need optimized SEO for their websites. SEO is essential to attract local search traffic, acquire potential customers, and keep new companies coming into your door.

At the New Digital marketing agency, we drive leads and clients for small and medium-sized enterprises in a measurable and repeatable way. We are a data-driven digital marketing agency dedicated to making game-changing results for our clients, which we love doing. Let us work with you to grow your business by optimizing your SEO strategy! Get in touch with us today!