In this digital age, you can connect with almost anyone from anywhere on the planet. It could be a former colleague on LinkedIn or a distant relative on Facebook. But a connection is not equal to a relationship. There is a huge gap that exists between these two terms. 
A relationship requires commitment. It must be nurtured and developed. It needs time to grow. 
This is an important thing to consider for businesses. You want to form relationships with your customers, not just connections. 
By building relationships, you can earn their trust. And when there is trust, that's good for business. 
If you want to employ this marketing tactic for your business, you must first define what is relationship marketing and what it entails. 
Types of Relationship Marketing
What is relationship marketing? 
It is a long-term approach to making solid connections with your customers. While many businesses are focused on transactional marketing, this is not as sustainable of an approach to your marketing efforts. With this approach, the focus is on the transaction of the sale and not the relationship with the customer.
If you wish to implement this type of marketing approach to your business, it is important to identify the different types. They are broken down into four different types. Learn about each of these types so you can choose the one that fits your business most.
The first type is the classic relationship marketing approach. There are numerous classifications under this major category: 1) the classic relationship between supplier and customer, 2) the triad between customer, seller, and competition, and the classic network that involves the distribution channels used by the brand.
In a special market relationship, this is when marketing channels are used to deliver the products or services (such as through marketers and the service provider). A more complex relationship involves the seller working towards satisfying the customers' customer. This is a mutually beneficial relationship as you strive to ensure your customer's success. 
The third type of relationship marketing is known as mega relationships. In this type of marketing, the customer is not directly connected with you. Instead, it can happen in a digital realm such as in social networks or thorough digital distribution channels (such as retailers and affiliates). 
Finally, there is the nano relationship that is defined by market mechanisms established within the company. This approach to marketing looks into the relationships inside the company, as well as that of the customers.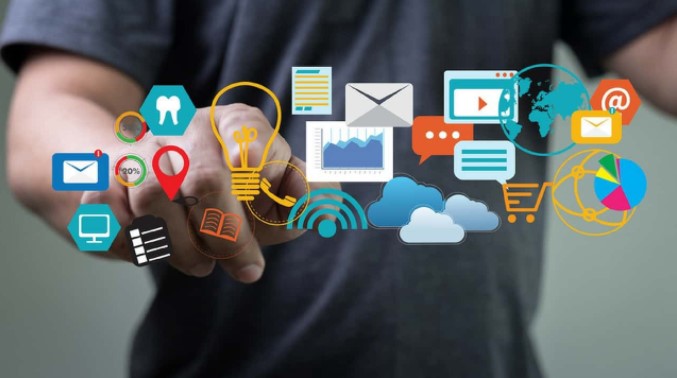 Importance of Relationship Marketing
In today's market, customers face a growing number of options and these options are accessible to them with a click on their phone (thanks to the internet). As a business owner and marketer, it can also add another layer of challenge to your marketing campaign. You want to foster your relationship with your customers so they choose your business despite a multitude of other options.
This is where the benefit of relationship marketing lies. It pays to know the core benefits of this approach to marketing so you can devise ways on how to implement it. 
Shorter Deal Cycle – Relationship marketing does not happen overnight. It is constantly nurtured through communication and forging connections with your target customers. When you foster this kind of relationship, you put your brand in front of your customers' minds. When they are faced with a buying decision, they will choose your brand over other options because they 'trust' you. 
Increased Customer Satisfaction – You can also use this marketing strategy to improve your customer's satisfaction level. Your customers' tastes and preferences might vary over time. By developing that relationship, you are able to understand their choices and buying behaviors. This customer-centered approach will benefit your marketing strategy because you offer value to them. This is why it is important to know the different types of relationship marketing so you can determine how to deliver that value in the most effective way.
Higher Customer Retention – The ultimate goal of relationship marketing is to retain your customers. Investing in a deeper relationship with customers means that they will stick around for longer. This is how you foster a reliable and healthy database of customers that are loyal to your business. This is the secret of successful businesses that are able to scale their revenue goals faster. 
How to Implement Relationship Marketing Strategy
Knowing the different types and benefits of relationship marketing, the next logical step is implementation. 
The implementation of a customer loyalty program is one of the most commonly used strategies by businesses to establish lasting relationships with customers. The great thing about this marketing approach is that it works for all industries. By participating in your loyalty program, this will get your customers more involved with your brand. You also give them a reason to shop with you again in the future because they can get a reward for it. 
According to this report, the customer spending is expected to grow by as much as 18% when you implement a customer loyalty program. 
Alternatively, you can ask your customers for feedback about your product. By encouraging them to share their feedback, it makes their opinion feel valued. It also showcases your desire to make improvements to your products or services so you can satisfy them in the future. If that's not enough, it showcases your commitment in delivering the best quality services and giving your customers more value for their money. 
You can also try the old fashioned way of distributing swags to your customers. These swag items can be customized with your brand. Make sure the items are functional so they provide value to the recipient. 
Takeaway
Knowing the definition to what is relationship marketing and successfully implementing it as part of your overall marketing strategy is not as simple as it seems. There are unique challenges that are present with every business and for every industry. It takes a good amount of understanding of what your customers like and their buying behavior to understand what approach works.
The customer experience is one of the aspects in the buying process that is often overlooked. But if you can improve on that with relationship marketing, you open up opportunities for growth and customer retention.