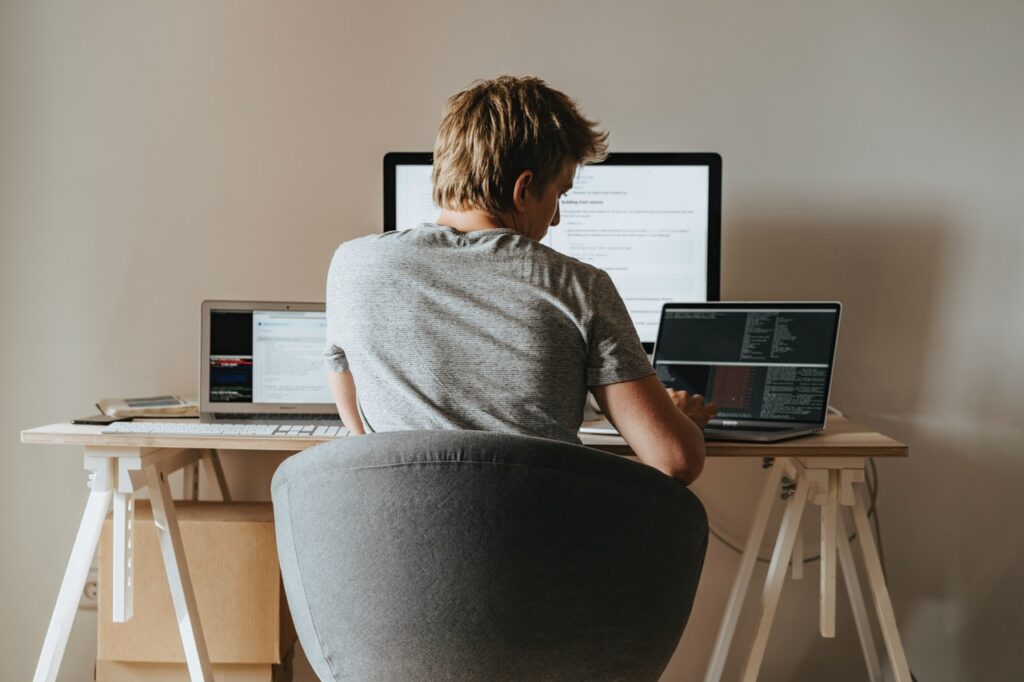 Search engine optimization (SEO) is a highly effective marketing strategy. Though it is a long-term approach, when executed effectively, it may create site traffic from people who are actively looking for what you have to offer – all without the need for paid advertising!
But what exactly is local SEO, and how can you use it to enhance your eCommerce store?
What is Local SEO?
In its most basic form, local SEO means optimizing a website to enhance its exposure in local search results. This entails employing geo-targeted keywords and content to help customers find businesses on the search results page.
Below, we've compiled our five best Local SEO tips to boost your eCommerce marketing efforts!
1. Create a Google My Business Listing Account
Google My Business is a free tool that helps local companies in managing their Google listing. That listing appears on Google Search and Google Maps, and it includes your company name, location, hours, reviews, website, and other information.
Create an account and input as much information about your business as possible. Add pictures, react to reviews, and constantly double-check that everything on your listing is correct, including the hours.
2. Maximize Online Reviews
Today's consumers are deliberate in spending their money, particularly when it comes to online purchasing. Buying online eliminates the need to visit a physical store, view or handle the goods, and speak with a salesperson in person about an item. 
In the absence of these skills, most internet buyers rely on user reviews and testimonials to determine whether or not a product is a right fit for them. While browsing for local services, 92 percent of buyers read online reviews before making a purchase.
3. Use Geo-Targeted Keywords
Keywords are essential components of every digital marketing plan. When it comes to improving local SEO for an online business, nothing captures user intent better than your content keywords. One of the most efficient strategies to entice a local audience to view your material is to use geo-specific keywords. The geo-targeted text should be used on your website, landing pages, advertising, and social media postings. The following are examples of local geo-specific keywords:
City 
Town 
State 
Country 
Street 
Zip Code 
"Near me" 
"Local"
These are only the fundamental terms to get you started. Research keyword optimization further by utilizing phrases that people in your region commonly look for. Identifying these keywords is simple with Google Trends. Find a keyword or key phrase trending worldwide and use it in your text, along with local keywords, to increase traffic in the region.
4. Produce Relevant Local Content
Integrating excellent content and SEO from the start is a crucial marketing rule for every eCommerce firm. Your articles may help you achieve greater Google exposure and establish yourself as a reliable source of information that people will return to repeatedly.
Writing self-serving material about marketing your company and products, for example, is a no-no. Instead, put yourself in the shoes of your local customers and observe the kind of search queries they use and the questions they ask.
5. Use a Local Business Schema
To optimize your website for local SEO, you should at the very least use local business schema, or structured data markup, on every web page.
Without this, it's tough to get into the Google Local Pack. Local schema is extra code that you may add to your website's pages to help search engines understand who you are, what you do, where you're situated, and how you could be relevant to individuals searching for your sort of products or services.
Conclusion
It is critical to keep in mind that local SEO doesn't bring overnight results. It will take time for your website to rise in the ranks, but continuous, steady efforts will pay off. It's well worth it for the increased amount of complimentary, quality visitors to your online business.
New Digital is a digital marketing agency that helps clients drive leads in measurable and repeatable ways. Expect turning-point results in your Local SEO efforts with our digital management services. To learn more about our services and how we can help you, get in touch with us today!