If you don't tell anybody about your business, does it even exist? In the eyes of your potential customers, you might be invisible.
When you're trying to attract clients, half the battle is simply getting your name out there in people's heads. The best way to do this is by hiring a digital marketing agency – that way, you'll reach the right people.
To find a digital marketing agency businesses should seek out a local agency that understands this competitive market. After all, a digital marketing agency will know what you need to do to cater to your target audience. In this article, we'll guide you through the process of researching and collaborating with a digital marketing company. Then, we'll discuss how we at New Digital marketing agency can make your digital strategies succeed in Toronto.
Table of Contents
How do I look for digital marketing services?
What can I expect from a digital marketing agency?
The phases of Digital Marketing
Digital marketing alternatives
The top digital marketing agency in your city
Digital Marketing FAQs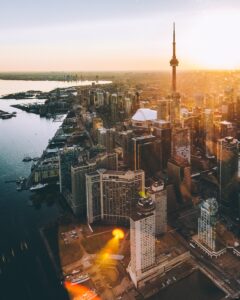 How do I look for digital marketing services?
There are three important things you must do when you start searching for a digital marketing service. First, catalogue your current marketing activities. Then, determine what needs to be improved. Finally, envision where you want to be in the future. Once you've identified the direction you want to head in, you can begin searching for a digital marketing company that suits your business' needs.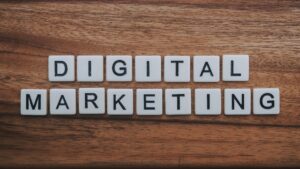 Set goals
When you've identified some of your pain points with your current online marketing profile, you can begin to set goals. In some cases, you might have specific figures in mind. For instance, you might determine that if you boost your PPC ad conversions by 80%, you can meet your profit targets for the next quarter.
On the other hand, you might be unfamiliar with SEO, content marketing, or other online marketing strategies. In that scenario, you could have broadly defined goals like wanting your webpage to rank higher in the search engine results pages. Either way, thinking about your goals ahead of time will prepare you to discuss your marketing strategy with a digital marketing firm.
Put your business first
When you talk about your company, you want to tell a story. While content marketing helps you improve your company's storytelling, you still need to create a narrative about the goods or services you offer. A digital marketing firm will take that story and perfect it to help you convert more sales and achieve other desirable results.
Furthermore, putting your business first also means developing a broad idea of what niche you operate in. Some digital marketing agencies will tailor their services for small businesses or startups. Other marketing agencies might suit real-estate or non-profits. Usually, you can check out which companies an agency has worked with in the past if you're unsure whether that marketing agency is right for you.
Typically, the best digital marketing agencies will have access to a myriad of data that focuses both on your business niche and the area in which you operate. Therefore, marketing agencies in Toronto make for the best partners because they have a wealth of knowledge and experience in this market. Choose a local partner that suits your digital marketing needs the best.
Prepare your team
Finally, you must let your colleagues know about your search for a digital marketing agency. Notify the relevant stakeholders to take stock of how their job relates to your marketing activities. Prepare them to meet with prospective marketing agencies if necessary. Once you've hired an agency, you also need to let your employees know when it's time to hand over control of an aspect of your marketing to the agency.
What Can I Expect From a Digital Marketing Agency?
Now that you've thought about some of the things that you want from your digital marketing strategy, you're ready to start evaluating which marketing agency is best for you. In general, you should trust your first impressions of the agency regarding its branding and credibility. In this business, you're allowed to judge a book by its cover. Once you dig deeper, you can decide whether you trust the team and their ability to deliver results.
Here's a full list of the things you should expect when you hire a full-service marketing agency.
1. An experienced and versatile team
You shouldn't entrust your digital strategy to people who don't know what they're doing. While the agency shouldn't try to do everything, they should have talent in a few important areas, such as search engine optimization, content marketing, PPC, and google ads, among others. You'll be able to figure out their marketing specialties pretty quickly after perusing their website.
When you get in touch with the digital agency, their team should be willing to hear you out with your requirements. Then, they should be able to explain to you how they can help you reach your online marketing targets.
When searching for companies that offer SEO services, you should also do your best to ensure that the team is up to date with the latest best practices in SEO. After all, this subject is constantly evolving, the success of an SEO agency depends on whether they deliver consistent results.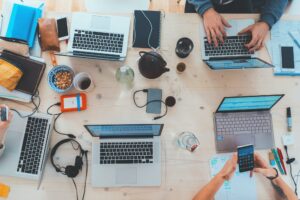 2. A sizable portfolio
Most digital marketing firms will offer you some samples and a portfolio of companies that they have worked with. From this, you'll gain a good understanding of whether this is truly a full-service digital agency that suits your business. Take a look at their case studies, do they mention what actions they took to achieve the desired results for their clients? How is this quantified?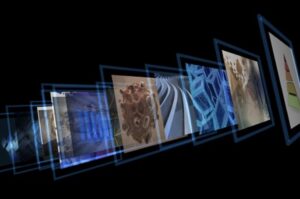 3. Highly organized
With any digital marketing agency, coordination is key. These firms often have several employees each of whom specializes in a different aspect of digital marketing. Their workflows should be efficient and their interactions with you should convey dependability. It's difficult to ascertain their project management skills just from reading their website. Therefore, you might look for independent reviews of digital marketing agencies in Toronto to read what customers say about their organization. Lastly, once you interview a digital marketing agency, you'll be able to grasp how they work and surmise just how efficient they are.
4. Excellent testimonials & reviews
Naturally, any marketing agency would go out of business without receiving positive testimonials. However, once you read enough independent reviews and even testimonials on the agency's website, you'll be able to tell which praise is just filler and which customers truly appreciate what the agency did for their digital strategy. What reasons do past clients give for working with them? These reasons should align with your digital advertising objectives.
5. Good communication
Don't get left in the dark. Any successful agency will be busy, but that doesn't mean you should be ignored or neglected. You should be able to communicate directly with any relevant members of their team. Furthermore, their communication should be transparent; they should discuss their work in terms that are understandable to you.
By the same token, as much as you want a marketing agency to be responsive, they shouldn't be pushy. If you need time to think about things, expect them to give you space.
6. They walk the walk
If you're hiring someone to improve your branded marketing and boost your web traffic, then expect a digital agency to have a high-quality brand identity of its own. From their ad copy to their web articles, their copy should convince, and their content should inform. Moreover, you should value their web design, a major factor in search engine optimization is making a webpage attractive and easy to use.
The Phases of Digital Marketing
Neil Patel, himself the owner of a full-service marketing agency, suggests the following four phases of a digital marketing project. You can expect most digital marketing firms to follow these steps when implementing your marketing strategy.
1. Discovery and research
Discovery consists of your search for a marketing agency. The subsequent research is the process the marketing team conducts to identify an online marketing strategy for you.
2. Project Planning
Once the digital agency you hired has concluded their market research and their interviews with you, they will plan the project steps. Stay informed of their plans, but keep an open mind, you should trust their expertise.
3. Execution
With the preliminary phases complete, you can relax because this is the stage where your agency executes the marketing strategy. This involves all the email marketing, brand marketing, web design, web development, and anything else required to carry out your online marketing strategy. Note that they might reach out to you for your opinion or your assistance.
4. Review Results
Of course, you need to review the results of your digital marketing strategy to determine whether you increased your brand awareness. Whatever marketing strategies your digital agency uses, you should account for the ROI of each one. If your campaigns fall flat, the marketing agency you work with should recalibrate and identify their mistakes. Otherwise, you might need to find a better digital marketing partner.
Digital Marketing Alternatives
Depending on your niche and your business needs, you might benefit from some other digital marketing services. For example, while small and medium-sized businesses often benefit from the versatility of a marketing agency, enterprise businesses could stand to gain from bespoke marketing and other marketing solutions.
Digital marketing agency vs in-house
Your decision to hire a digital marketing agency or in-house marketing specialists depends on the size of your company and the size of your budget.
The size of your company will determine how much you need the variety of skills that a digital marketing agency offers. Since these marketing agencies specialize in multiple aspects of digital marketing, they can uncover many different solutions to your marketing problems. For example, if a particular social media marketing campaign isn't working, they can experiment on other platforms.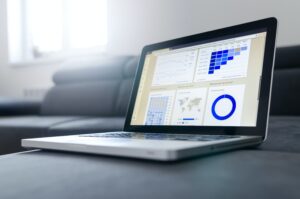 Small businesses might require several specializations but can't afford to hire a specialist or a marketing team to work for them full-time. In other cases, you might only need a freelancer who works a few hours per week. It's unlikely that a freelance web design or SEO marketing specialist will agree to this employment structure. Even if they do, you risk needing to find a new specialist over and over.
Digital marketing agency vs digital advertising agency
While a digital marketing agency focuses on your brand identity and makes your content easier to discover, digital advertising agencies focus specifically on advertisements. If you are focused solely on creating Facebook ads or banner ads to increase your sales, you might prefer a digital marketing agency. On the other hand, digital agencies are far more versatile and can help with web design or SEO services, among other digital marketing services.
Digital marketing agencies vs freelancers
The issues with choosing freelancers are similar to those that arise when hiring in-house talent. While freelancers often work on short-term contracts and are easily found on websites such as Upwork or Fiverr, you still won't have access to the same flexibility and professionalism as you receive from a  digital marketing agency.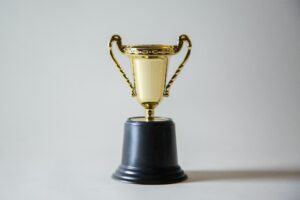 The Top Digital Marketing Agency Based in your city
To reach your goals, the best solution for your business is a full-service marketing agency. As one of the top digital marketing agencies in the Toronto area, we at New Digital marketing agency, offer unparalleled marketing solutions tailored specifically towards your marketing needs.
We offer the following 7 digital marketing services:
Google Ads
Facebook Ads
Search Engine Optimization, or organic SEO
Local SEO, also known as Google My Business optimization
PPC Management, or Paid Search
Website Conversion Optimization
Social Media Marketing
Often, it is beneficial to utilize more than one of these marketing solutions to bolster your digital strategy. We'll demonstrate how each of these marketing services can add value to your business by generating conversions and enhancing your brand identity.
Google Ads
What are Google Ads?
Google ads are a form of pay-per-click advertisement. When people search for your target keyword, Google will return your ad at the top of Google's search results – that is, if you pay enough money. This can be especially helpful if you're a local business trying to reach customers in Toronto. For instance, you operate a hair salon and pay for a Google ad, when people type in "hair salons near me" in Toronto, a Google ad campaign could put you at the top of the search results.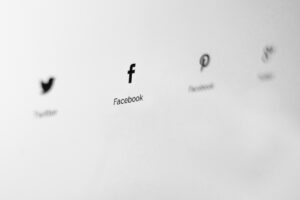 Why do you need Google Ads?
When you first open your business, it's very difficult to get your web pages to rank highly right away. Therefore, you need Google ads to increase both leads and traffic to your physical store. Of course, established businesses can also use this marketing strategy to help boost their existing customer base.
More than 73% of search advertising is generated through Google ads. If you want to put yourself at the top of search engine results pages, Google ads are the way to do it. Not to mention, customers who click on your Google ads will be more likely to follow through with a purchase on your website than those who reached you organically.
What we deliver
DFU is better than DIY. You may be tempted to create Google ads yourself. You might ask "How hard can it be?" If that's your question, then your answer is to have a full-service digital agency do it for you. We'll manage the complex processes that underlie Google ads optimization by analyzing your competitors and keywords. We maximize your ROI on Google ads by sorting positive and negative keywords and continually monitoring ad campaigns to discover an edge. We track conversions diligently and report back on our performance to ensure your maximum satisfaction. Best of all, we work from Toronto with Toronto-based clients, so we are experienced and up to date with the latest insights from your advertising market.
Facebook Ads
What are Facebook Ads?
Facebook ads are advertisements placed within an individual's Facebook newsfeed. Usually, these ads target a specific niche, and they are designed to attract a customer's attention, pulling them away from scrolling and into your conversion funnel.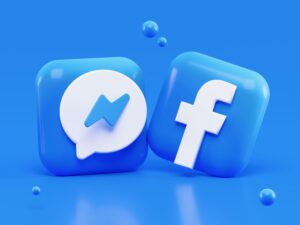 Why do you need Facebook Ads?
Make your brand stand out from the rest by cutting through the mundane everyday Facebook traffic. You're more likely to reach the right people given that Facebook offers you several options to customize your audience. Drill down on different cities, interest groups, age groups, and more, few advertising platforms are as granular and accurate as Facebook.
What we deliver
While Facebook offers a wealth of options to help you customize your audience, it can be difficult to decide which options are appropriate for your Facebook ads. At New Digital, we'll ensure that you target the right traffic with our in-depth market research, which is based on mountains of analytics data. Our experience has led us to discover the perfect formula that delivers you the customers that need your product.
Search Engine Optimization
What is Search Engine Optimization?
Search engine optimization is the process of writing content to attract people to your website. These articles are designed to include targeted keywords that are related to your company's offerings. When people search for those keywords, it is more likely that the search engine will place your content at the top.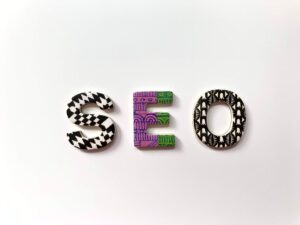 Why do you need SEO services?
To get to the top of Google's search engine results pages organically, you'll need SEO services. In many cases, this can be cheaper than acquiring traffic through Google ads.
Furthermore, content marketing for search engine optimization usually aims to solve a problem that your target demographic is experiencing. This means that you are building up a good reputation with potential clients in a natural way rather than annoying them by rubbing advertisements in their faces.
What we deliver
Most businesses have a website, but many neglect search engine optimization. From the outset, New Digital will analyze your website's SEO to determine where you fall short. One of the benefits of our SEO program is that we go above and beyond the main keywords. Since Google reports that there are hundreds of millions of new search terms every day, we use state-of-the-art search engine optimization techniques to lace your articles with keywords that nobody has searched for yet. Alongside SEO-friendly content, we will also facilitate link building and retool your web design to ensure that your content loads faster.
Local SEO
What is Local SEO?
Local SEO is a type of search engine optimization that caters specifically to people in the area your company serves. Applications of local SEO include SEO for Google Maps and SEO that ranks you higher in local search queries.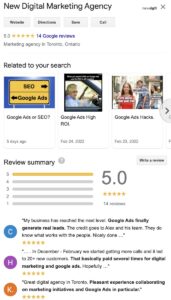 Why do you need Local SEO services?
While some businesses can get by on standard SEO to attract attention, people typically search for businesses like restaurants and bars in a different manner. For instance, a potential customer could search for "Vietnamese restaurants near me". In that case, your page will rank higher in the search results if you took steps to optimize your Google pages. Since many people conducting such local searches are quite open to suggestions, a high ranking can pay massive dividends for your business.
What we deliver
Who better to deliver your local SEO in Toronto than a Toronto-based digital marketing firm? Our local search engine optimization offerings are backed by plenty of location-based research and results delivered to Toronto-based firms. In addition to optimizing your website for local search engine queries, we also improve and optimize your Google Maps listings and Google pages to appeal to your prospective customers.
PPC Management
What is PPC Management?
PPC stands for Pay-per-click, PPC management involves optimizing PPC ad spend to maintain a high ROI from minimal ad expenditure. These management activities include a lot of tinkering, split testing is common. A PPC manager might end up adjusting your target audience, or they could write better ad copy to produce an advertisement that generates more leads.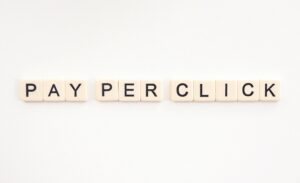 Why do you need PPC Management?
It's not enough to simply run advertisements and hope that everything works out. PPC management means making effective real-time adjustments to increase conversions and leads. Moreover, you might detect that you initially convert a lot of people to the ad, but few are buying. This means you need to intervene and adjust your target audience so you find the right buyers, not just anyone.
What we deliver
If you find your PPC campaigns aren't working out, New Digital marketing agency will study your audience so you can attract the right customers. We will supercharge your PPC campaigns through thorough research and tapping into insights from our unrivaled database of customer preferences.
Website Conversion Optimization
What is website conversion optimization?
Conversion optimization is the ultimate endgame of a digital marketing strategy. Potential customers might already visit your website all the time, whether this comes from your SEO or PPC tactics. Conversion optimization takes the final step to executing your digital strategy by getting your leads to perform an action on your website. The desired action could be a purchase, but it could also include things like subscribing to your newsletter or joining an email marketing list.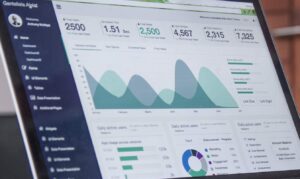 Why do you need website conversion optimization?
Are you paying a lot of money for web design, search engine optimization, and PPC ads? If you still aren't seeing conversions, then the next logical step is conversion optimization. Make sure that the customer experience flows seamlessly from end to end – the average conversion journey includes 7 touchpoints. You need to get customers to perform the actions you want them to before they get bored or confused.
What we deliver
When you test your website functionality, it's difficult to put yourself in the client's shoes. At New Digital, we can lend you a fresh set of eyes. We'll start by testing your website to see what is causing your suppressed conversion rates. Then, we'll optimize every part of your website by writing alluring copy that converts more customers. Furthermore, we'll make sure that you're reaching the right customers in the first place with our sophisticated audience targeting.
Social Media
What is social media marketing?
At this point, every business knows that they should reach out to customers on social media. However, a significant portion of social media marketing involves finding the platform with the right users that will follow your business' social media accounts. It also involves content marketing that engages your audience and subsequently leads them down your conversion funnel, or into your storefront.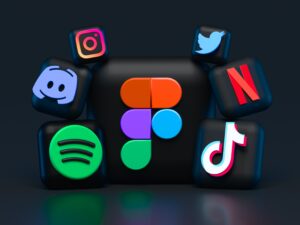 Why do you need social media marketing?
While all your competitors probably have social media accounts, few of them know how to use theirs properly. Once a social media manager gets control of your account, they'll be able to make attractive posts efficiently to help you grow your digital presence. Compared to the competition, you'll be miles ahead because you'll attract the casual customers that many businesses miss. On the other hand, you probably don't need a full-fledged social media management company, especially if they only provide social media marketing. Agencies that diversify their offerings are always your best bet.
What we do
For business owners who are simply too busy to post and manage campaigns on social media, New Digital offers first-rate social media management. From Facebook Ads to LinkedIn, we help you reach new customers on the platforms where they tend to dwell. As usual, we dip into databases full of rich data and draw upon years of experience to develop high-converting social media posts.
Digital Marketing FAQs
You might still feel unfamiliar with how the digital marketing process works, here are some quick answers to common questions that people have when they search for a marketing agency.
What does a digital marketing agency do?
A digital marketing agency provides several services to help you execute your marketing strategy. Marketing solutions include search engine optimization, PPC ads, content marketing, email marketing, social media advertising, website design, and more. You could come to a marketing agency with some of your pain points and then they will identify what needs to be addressed.
The best digital marketing partner is one that identifies your weaknesses and communicates where you need to improve to attract more leads. Moreover, they can also conduct conversion rate optimization to turn those leads into loyal customers.
Why use a digital marketing agency?
You might be tempted to control your digital presence and handle brand marketing yourself. But if you're trying to run your business full-time, it's better to hire an agency to meet your digital marketing needs. A digital marketing company will stay on top of the latest trends in social media marketing and search engine optimization. Even if you aren't a small business, marketing managers at a digital agency can help you extend your marketing team and add versatility. This type of versatility can only come with the pooled resources and scale that digital marketing agencies provide.
A marketing agency also comes with a fresh set of eyes. If you keep running into the same problems, the marketing agencies could produce a bespoke marketing solution that fixes the problems that you weren't seeing before.
What are some digital marketing strategies?
While there is a lot of overlap between different digital marketing tactics, we can list 5 main strategies that digital marketing companies employ:
Pay Per Click (PPC) Advertisements
Search Engine Optimization (SEO)
Social Media Marketing
Content Marketing
Email Marketing
Other digital marketing agencies might try marketing solutions such as local SEO, voice SEO, and video marketing.
How much does a digital marketing agency cost per month?
The cost to hire a digital marketing agency varies widely and depends mostly on the expertise of the team and the types of digital marketing services on offer. While your location might be a factor, marketing agencies in Toronto seem to charge similar prices to the rest of the major North American cities.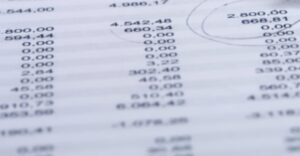 In general, you can expect to pay $3,500-$10,000 per month per marketing project for your firm. A lot of the variance depends on how often the digital marketing partner works with you. Typically, digital marketing agencies bill $90-$250 per hour. If these prices seem steep to you, remember that these hourly prices are cheaper than paying for all the individual SEO services, social media marketing, and other resources they offer. In the end, you're paying for the synergies that digital marketing agencies provide.
How do I find the best digital marketing agency?
The steps to find the best marketing service are simple:
Outline your marketing goals
Define a budget
Research and interview digital marketing companies
When you research advertising companies and talk to marketing managers, make sure that they seem credible. Evaluate their expertise by reading their reviews and asking them questions to ensure the agency aligns with your goals.
Of course, one of the top digital marketing agencies in Toronto is New Digital marketing agency. From small businesses to enterprise businesses, we've worked with over a hundred firms to develop marketing strategies that work for them. Our past clients rave about how we've taken their business to the next level by multiplying their conversions. Follow our lead with beautiful ad copy, targeted social media advertising, and other solutions to meet your marketing needs.
Now it's time for us to get in touch! Contact us with your questions today. Together, we'll work to enhance your brand so you pull ahead of your competitors.