You've probably used Google search thousands of times. If you have, you've probably also noticed that Google places some ads at the top. You might have even used Google Ads yourself to attract potential customers.
Often, this type of ad is quite helpful. If you search for "dentists near me" when you think you have a cavity, you'll get a boatload of useful results. The only question is, how does your local dentist get to the top of Google's results with a paid ad?
The most intelligent businesses hire a Google Ads agency. If you don't, you'll have trouble getting your target audience to click on your ads. Would you try to fill your cavities yourself? No, you go to the dentist. So don't waste your time fretting over google ads, leave it to the experts.
Table Of Contents
What Are Google Ads?

What Is A Google Ads Agency?

Why Do I Need A Google Ads Agency?

How To Choose A Google Ads Agency

What We Offer
What Are Google Ads?
Formerly known as Google AdWords, Google Ads are a type of pay-per-click (PPC) ad that businesses use to gain more leads and customers from Google search. Whatever stage you're at, Google Ads helps facilitate your business's growth by placing you at the top of Google's search engine results pages. To do this, you need to target the keywords that your customers are searching for.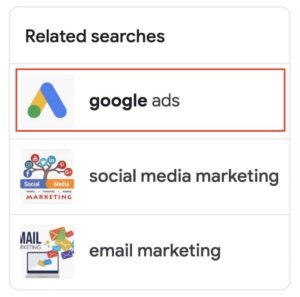 While the ultimate goal of a Google Ads campaign is to drive more sales, you can also use Google Ads campaigns to drive visits to your website, and increase both phone calls and in-person visits to your storefront.
Benefits Of Google Ads
There are several advantages to using Google Ads over other online advertising strategies. The biggest one? Users who click on your ads are about 50% more likely to make a purchase.
You Only Pay Per Click
It's nice to get lots of impressions on your Google Ads campaign but fortunately, you only need to pay every time someone clicks on your advertisement.
Strengthen Your Online Advertising
If you take a holistic view of digital marketing, you'll appreciate that Google Ads can do more for your business than increase sales. Many small businesses report an increase in notoriety and brand recognition after a Google Ads campaign.
Boost Your Website
As Google ads help increase traffic on your website, your conversions will help improve your website's reputation as a whole. That makes it easier for search engines to rank your content organically as well.
Beat Your Competition
Since around 80% of businesses use Google Ads for their PPC advertising, those who don't will surely be left behind. To beat your competitors, choose a successful PPC agency that works with Google Ads.
Maximize the ROAS with New Digital marketing agency
At New Digital, we have developed an expert understanding of paid search, including Google Ads, also known as AdWords or PPC (Pay-per-Click).
Why do you need Google Ads
50% of the people who click on your Google Ads are more likely to make a purchase than those who came through organic search. 73.1 percent of search advertising is driven by Google Ads, which is roughly $40.3 billion in ad spend. Companies wouldn't spend that much money on ads if they didn't work. Whether you are a funded SaaS startup or an international Fortune 500 company, Google Ads can offer a lot of value.
Google Ads are effective and at the same time highly competitive.
For some industries Cost-per-Click (CPC) can reach $50-100, therefore It is easy to waste money on clicks that won't turn into sales. That's where our team of marketing experts comes in! We have an excellent track record for creating performing Google Ad campaigns with consistently high ROAS.
High performing Google Ads
Partnering with the right digital marketing agency is crucial for any business looking to avoid costly mistakes. Our Google Ads experts have a wealth of experience running successful campaigns across industries, and our team has relevant certifications as well.
Good performance should last year-round regardless of the seasons, although we can't exclude seasonality completely.
In the recent years, Google Ads, or AdWords, has become the key growth channel. On average, we see that percentage of revenue share attributed to Paid Search, if properly managed and optimized, grows over time, and may double in as little as 3 years, or approximately by 30% per year. But that shouldn't be the only metric. If the SEO is growing at the same time, then we should consider the absolute growth of the revenues attributed to Paid Search, as opposed to the revenue share.
Google Ads – what is it?
Google Ads is a form of PPC advertising, also known as pay-per click. It's popular because it doesn't cost very much to get started and the traffic you can attract to your site may surprise even yourself! When someone clicks on an ad from google or amazon they are then charged appropriately with the CPC fee. The idea behind PPC advertising is the same as any other form of marketing: to get people interested in your product or service, including:
Increase foot traffic to your physical store or office and generate offline demand
Get more calls to your business, book appointments, schedule a job, etc.
Drive people to your website to purchase products, fill out a form, etc.
Google Ads optimization and management
We have worked with a large number of customers, from small to large businesses, spending $100k per month in as spend and more, and we understand well various challenges. Our Google Ads experts jointly with you will create a Google Ads strategy that will be relevant for your business and will be aligned with Google's best practices. Whatever issues we are faced with, we will usually have encountered a similar problem in the past and have an armory of innovative solutions.
The following is included in our Google Ads service offering:
Detailed analysis of your competitors
Expert strategy planning
In-depth keyword analysis, including negative keywords
Definition of the campaign structure to better customize messaging
Researching locations to target, e.g. Toronto, or Houston, or entire Canada and USA
Ad creation and optimization
Conversion tracking setup
Ongoing campaign monitoring and optimization
Campaign performance reporting and review
What Is A Google Ads Agency?
A Google Ads agency will help you manage your Google Ads account and create an advertising strategy to grow your ad clicks. Like PPC agencies, they focus on finding the right audience, the one that is most likely to click on your ads. Then, they send them to your landing page with perfectly written copy that answers your potential customers' needs.
Any PPC agency can offer Google Ads management, but the best ones take the time to get to know your target audience so that your money is well-spent.
Ongoing Google Ads management requires an agency to go above and beyond. The best agencies will leave no stone unturned as they examine key digital advertising factors such as time, demographics, location, and search history of your audience.
Why Do I Need A Google Ads Agency?
There are a couple of potential alternatives to a Google Ads agency. You could choose to go it on your own and manage your google ads account by yourself. Or, you could hire a digital marketing expert to manage your account for you full-time. Naturally, we believe that hiring a Google Ads agency is the best option.
If learning Google Ads sounds like a hassle, that's because it is. Especially when you've got a hundred other aspects of your business to focus on.
Hiring A Google Ads Agency Vs In-house
You might have considered managing your Google Ads campaigns in-house. Naively, you might assume that it's more beneficial to keep your digital marketing experts within reach. If anything, you should prefer keeping a PPC agency on retainer.
For maximum versatility, hire a marketing agency to handle all your online marketing needs. Since PPC agencies are constantly competing against each other, they are highly adaptable and learn quickly from one another.
Furthermore, agencies have every incentive to keep up with marketing trends and pay for the latest technology. Best of all, you won't need to pay for their training. Nor are you locked into a long-term contract where you pay regular salaries and benefits. You can hire and fire your agency at will. You can't do that with an in-house specialist on a long-term contract.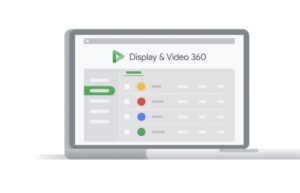 Agencies Rank Higher With Paid Search
If you're going to spend a lot of money on PPC ads, hire someone that can reduce your cost-per-click and maximize your ROAS. Using an ads agency, you're afforded certain synergies that you or an in-house ad specialist can't provide.
Given that around 60% of small and medium-sized businesses that use SEO also use PPC advertising, paid search is highly competitive. You'll only get an edge by hiring a top-quality agency to manage your paid search campaigns
Accelerate Your Digital Marketing Strategy
When you're first starting your business, search engine ads like Google AdWords are a pivotal component of your digital strategy. Since you have a new website, it takes time for you to improve your SEO to the point that Google returns your website organically.
There's no better tool to accelerate your online growth. By running Google search engine ads from the beginning, you can get customers in your area to make purchases right away.
Manage Google Analytics
Any reputable Google Ads agency considers Google Analytics essential. It's certainly possible for you to manage your Google Analytics account on your own but once again, it's far easier for an agency to analyze your campaigns than it is for you. After all, these agencies are drawing from a wealth of experience with Google Ads campaigns.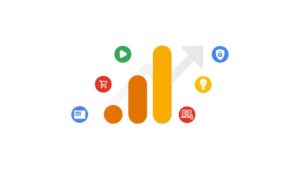 If nothing else, the PPC agency you hire to work on your Google ads must have a thorough understanding of Google Analytics. Otherwise, they will squander your money as it helps agencies derive vital insight into the performance of your campaigns.
How Does Google Analytics Work?
A free platform for all users, Google Analytics offers over 200 different metrics for you and your agency to track campaign performance. Google collects this data using tracking cookies that collect the information of your website's users. Consequently, the tracking cookies enable Google to learn more about your website's users and inform you about their interactions with your ad campaigns along with the rest of your website.
What Does Google Analytics Track?
Simply put, we can divide the indicators that Google Analytics tracks into two categories: metrics and dimensions.
Metrics
These include, but are not limited to things like how many people clicked on your ad, which pages on your website are the most visited, where the visitors came from to get on your pages, and much more.
Dimensions
Without dimensions, your metrics aren't very useful. Dimensions are the lens through which you analyze your data. For instance, which countries are your users coming from? Which browser did they use to view your website?
Key Performance Metrics (KPMs)
When you put a metric and a dimension together, you get useful insights. For example, you might want to know which countries (dimension) your clicks (metric) are coming from. These insights will allow a digital marketing agency to optimize your ads and target a particular audience. For instance, if your campaign is successful with mobile users, the agency will identify this and pivot towards targeting them.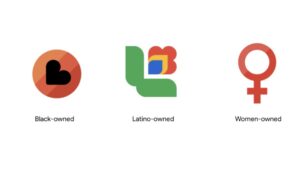 Sales and leads are the most important metrics you can track. That said, other useful KPMs include bounce rate and session duration. Bounce rate shows you what percentage of your users are leaving your pages. Meanwhile, session duration measures how long users spend on your pages on average.
Return On Ad Spend (ROAS)
The ultimate measuring stick for your Google Ads campaigns is probably your return on ad spend. It's a fairly easy metric to calculate, simply divide your revenue from an ad over its cost.
With that in mind, note that the methodologies that some companies calculate their revenue from ads vary. For instance, some will value leads as part of their revenue. No matter how you value ad revenue, know that businesses typically aim for a 4:1 ROAS but end up getting about 2:1 in reality.
How To Boost ROAS
There is a lot of advice you can use to boost your ROAS, but it's hard to tell which advice is best. By hiring a PPC agency, you can sit back and rely on their expertise to boost your return on paid search. While you could hire a web developer to make your pages easier to load, thus reducing churn, this will only cover one aspect of your digital advertising strategy.
As a result, you should probably cut to the chase and hire a Google Ads agency.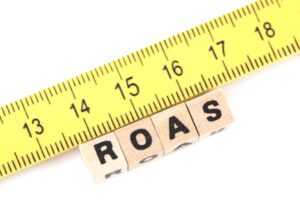 How To Choose A Google Ads Agency
The best advice we can give you when choosing a Google Ads agency is to shop around. Be patient and make sure that prospective agencies align with your digital marketing needs in addition to your company culture.
You don't need to lock yourself into a long-term contract with a Google partner. Fortunately, it's easy for you to switch agencies if your current digital strategy isn't working out.
Qualities Of A Reputable Google Ads Agency
To assist you in your search, we're going to help you solidify the qualities of a good agency in your mind. Use these criteria to evaluate any prospective agencies you research.
Experience & Qualified
Every Google Ads agency worth their salt should provide you with case studies. In these case studies, they should demonstrate exactly how they solved a problem for a past client. Note the steps that they took to implement their solution and make sure they quantify their results.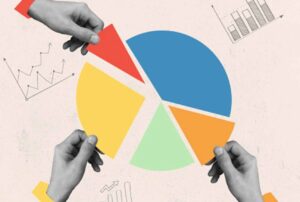 Some agencies also advertise themselves as a certified google partner or premier google partner. However, be wary of PPC agencies that claim to have a certification that they made up. The best way to evaluate an agency's experience is by studying their past results.
Make Informed Decisions
A respectable PPC agency doesn't solve all your problems right away. Instead, they assess your entire digital marketing strategy using tools like Google Analytics. Beyond keyword research, the agency will also set up Google Tag Manager to track anything you might designate as the goal of your digital strategy. These could include form fills, chats, calls, and other predictive indicators like downloading a free eBook. This can help you with lead generation.
Throughout your Google Ads campaigns, your agency should always be re-evaluating and improving your campaigns. Of course, if they find a winning strategy, they should stick with it for a while.
At the same time, your PPC agency should deliver monthly reports to you so you can keep up with your progress. They might also allow you to track your progress using a custom dashboard.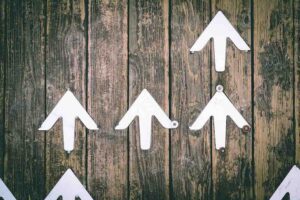 Custom Strategy
Your agency shouldn't just try to put you into a box and try to shoehorn a strategy that worked for them previously. When you first sign on, the agency should interview you or give you a form to fill out so they can learn more about your business. Apart from this, your agency should conduct independent research on your business too.
Advanced Tools
Aside from the standard tools that come with a Google Analytics suite, your agency should be aware of some of the other important digital marketing tools. Many online advertising agencies use click-fraud software to ensure that Google documents your clicks properly. There is also other software such as SEMRush to help you analyze your competition.
Communicate Clearly
When you start working with a Google partner, they will likely respond promptly. Over time, their communication might wane. Ensure that you set expectations regarding communication so that both parties stay informed and engaged.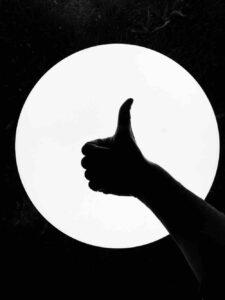 Proactive Management
Proactive management means that your agency spreads its marketing efforts over more than one campaign. Each Google Ads campaign that your agency develops should contain different clusters of keywords. Depending on your business's specialty, you could stand to gain quite a bit from Google shopping campaigns.
As we mentioned before, it takes time to succeed with Google Ads. Your marketing agency should experiment with different Google search ads to make the most of your marketing budget. Once they find an ad that works, expect them to allocate more money from your budget to that ad.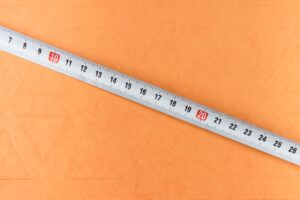 The best digital marketing agency is one that advertises consistent effort, not immediate results.
Know Your Market
Since Google ads often target users in a specific location, it's best if your agency knows your target market. For businesses in the Toronto area, look no further than New Digital to fulfill your digital marketing needs. We'll apply the lessons we've learned from years of experience with Google ads.
First, we'll get potential customers to see your ads at the top of Google's search engine results pages. Then, we'll strategize and optimize to persuade users to keep clicking through with beautiful ad copy. There's no better agency for making more leads and sales in Toronto.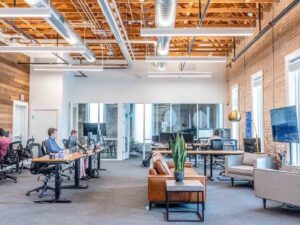 Avoid Agencies That Do These Things
Surprisingly, many Google agencies are prone to making these basic mistakes. It's one thing if you're winging it and managing your Google Ads accounts by yourself, but a good agency should know not to do these things. Test them on it if you must.
Ignore Keyword Research
Keyword research is a common starting point for both google advertisements and smart shopping campaigns. Your agency should understand that there are multiple potential pathways for discovering your site. That's why they must identify clusters of similar keywords that they can use to target future customers.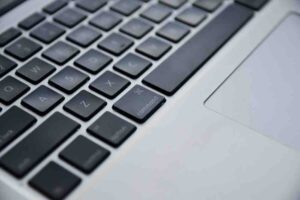 Use The Wrong Keyword
How are potential customers going to find your website if you don't use the same search terms as they do? Generally speaking, your customers ask specific questions about your products, it's your agency's job to find those questions and answer them with your ads.
Furthermore, if you aren't reaching the right people with your keywords, Google will show your ads to the wrong customers. This will annoy them and potentially penalize both your ad and your website.
Keyword Stuffing
It might seem like a cheat code, but it's not. Stuffing keywords into your ad copy won't help you rank at the top of Google's search engine results. Make sure you use your keywords throughout your copy coherently. Otherwise, Google will penalize your page.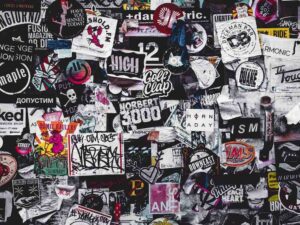 Ignore Negative Keywords
Once again, you don't want to attract the wrong people to your landing pages. For example, if you offer dog walking services, you might want to exclude search terms like "dog trainer" so that you can minimize your bounce rate. Google rewards ads that people like to click on.
Misdirect Traffic
If you misdirect traffic to the wrong page, you're shooting yourself in the foot. Make sure that your agency directs your customers to an up-to-date landing page that sells.
Neglect Landing Pages
Any good landing page should excite the user with engaging ad copy. Moreover, you'll want to include a call to action (CTA). The CTA could get users to make a purchase, or it could simply tell them to contact you. The choice depends on your digital marketing goals.
Don't be concerned if your customers want to explore your website more, even after seeing your landing page. Your copy could also invite users to navigate your website and learn more about your products.
Disregard A/B Testing
Split testing is a major part of optimizing your ad campaigns. You want your marketing agency to run different ads so they can compare things like cost-per-click as well as the effect of different pieces of ad copy.
Choose The Wrong Campaign Type
There are many different campaign types, from remarketing ads and Google shopping ads to app downloads and discovery campaigns. Consequently, it's easy for an inexperienced user to make the wrong choice. That said, your marketing agency should know when to use each campaign type.
Write Poor Copy
It's true, not every digital marketing agency offers copywriting services. However, both your landing pages and your ads must be written to attract customers. To save you time, look for an agency that specializes both in content marketing and pay-per-click ads.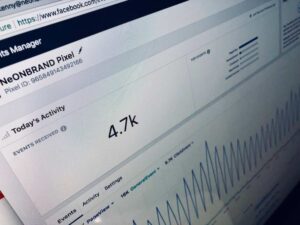 Questions To Ask An Agency
To help you evaluate whether you should work with a PPC agency, there are several questions you should ask them.
Ask To Maintain Control Of Your Google Ads Account
Since it's your ad account, you should still retain administrative rights. Luckily, you can easily assign permissions to your account manager.
Ask About An Account Manager
To make your life easier, inquire whether you can reach a designated contact in the agency every time.
Ask How You Can Reach Them
You must set expectations regarding communication from the start. Will you communicate with them via email, or by phone? How often will they check in with you? All agencies will be communicative at first, but bad agencies might slip after a bit.
Ask About Their Expectations
On the other hand, a client-agency relationship is a two-way street. Any worthy agency will likely need to ask for contributions from you when analyzing your past ads and your target audience. Moreover, they might want you on a set communication schedule.
Ask For Their Pricing
Agencies are always willing to make you aware of their prices. In addition, you should also ask them for a pricing breakdown which details the cost of each aspect of their services. Make sure you aren't going to pay for services you don't receive.
Finally, avoid agencies that promise the moon and the stars at a low budget. If their pricing seems too good to be true, it probably is.
What We Offer
There's little doubt, Google Ads are one of the best ways to get the right audience to discover your business. At New Digital, we optimize your ad performance so you get the most out of your marketing budget.
From our first consultation, we'll take the time to get to know your business and your digital marketing needs. Once we've conducted thorough research into your brand and your audience, we'll come up with more than one Google Ads campaign that we think will reach your target audience.
From that point onward, we'll compare the results of each campaign and optimize accordingly. We won't stop until you're satisfied with the return. Even then, we're always fine-tuning things.
Target The Right Audience
Do you have trouble finding new customers? If your digital marketing campaigns fall short, it might be because you're not showing your PPC ads to the right people. But how can you reach them?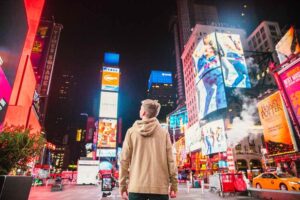 As Google Ads experts, there are a couple of things we do to get your ads in front of the best customers. First, we create multiple campaigns. Multiple campaigns mean multiple clusters of keywords and thus, customers. Some clusters will prove fruitful, others won't. We'll evaluate each stream of customers with A/B testing to find the best ones.
Elite Ad Optimization
Once you've started to reach the right people, you want them to buy from you too. We've hired some of the best copywriters to tailor your PPC ads and landing pages with the perfect high-converting copy. While other agencies often fall short when it comes to content marketing, we pride ourselves on being a full-service digital marketing agency.
Consequently, you'll find that we weave the right keywords into both your Google search ads and your landing pages. This means we're pressing all the right buttons for Google's algorithm to return your content. Not to mention, we're also pressing all the right buttons to get prospective customers to make a purchase.
Thoughtful Campaign Design
With the market for Google Ads getting more competitive by the day, you need a marketing agency that understands how you can succeed in your niche. We make sure that your campaigns succeed while remaining faithful to your culture and brand.
A well-designed campaign is informed by a plethora of data. Fortunately, we've been in the business of pay-per-click ads for a long time, and have access to all the data you need to make your profits explode. If there's one complaint our customers have, it's that they can't keep up with the increased sales volume.
State Of The Art Technology
When it comes to running paid search ads on Google, half the struggle is keeping up to date with the latest techniques and tactics to attract new customers. That's why we at New Digital insist on using the most advanced methodology to promote your Google search ads.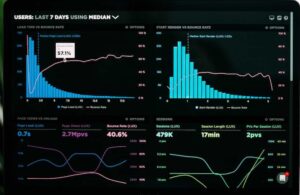 Given that we are also experienced in SEO and Facebook ads, we have access to a comprehensive digital marketing toolkit. That means we can easily bear the burden of managing insights from multiple analytics platforms that smaller agencies can't afford.
We Are Experts
We have the right technology, and we know how to use it effectively. Our team of digital marketing professionals has spent years honing their skills with PPC ads and other digital marketing campaigns. Now, it's time for your business to use them for your benefit.
Why bother spending hundreds of hours or thousands of dollars on digital marketing training when you can easily hire us? Let us focus on bringing you customers so you can focus on serving them as best you can.
How New Digital is different from other agencies
At New Digital, we make sure that every client receives personalized Google Ads strategies tailored specifically towards their business goals and aligned with the goals. We don't use one-fit-all approach, and deliver better performance. You're not going to get the best results by simply following a standard approach or simply copying strategies from competitors. In fact, you may end up getting less than what's expected while spending more.
We work with our clients long-term and we help drive quality, valuable leads and/or grow sales. Our job is to make sure we set the goals, define the strategy, and consistently achieve them.
New Digital marketing agency is a Google Ads agency in Toronto that offers our expertise to bring targeted customers to your business. Learn more about PPC and how we can help execute and manage targeted campaigns while optimizing your ad spend.
Let's Get In Touch
It's always the right time to take your business to the next level. As a premier Google partner in Toronto, we at New Digital are always looking to help businesses like yours level up. To get you started, fill out the contact form below. We're eager to accompany your business on the next phase of its journey.
Ready to work with us? For a free consultation reach out here. You can also review a full list of digital marketing services in the menu.